Greg Miller, who seems to have forgotten that he has a mic and doesn't need to yell, took to the stage this morning to unveil the much hyped Star Wars Jedi: Fallen Order, which has been under development by Electronic Arts for quite some time now.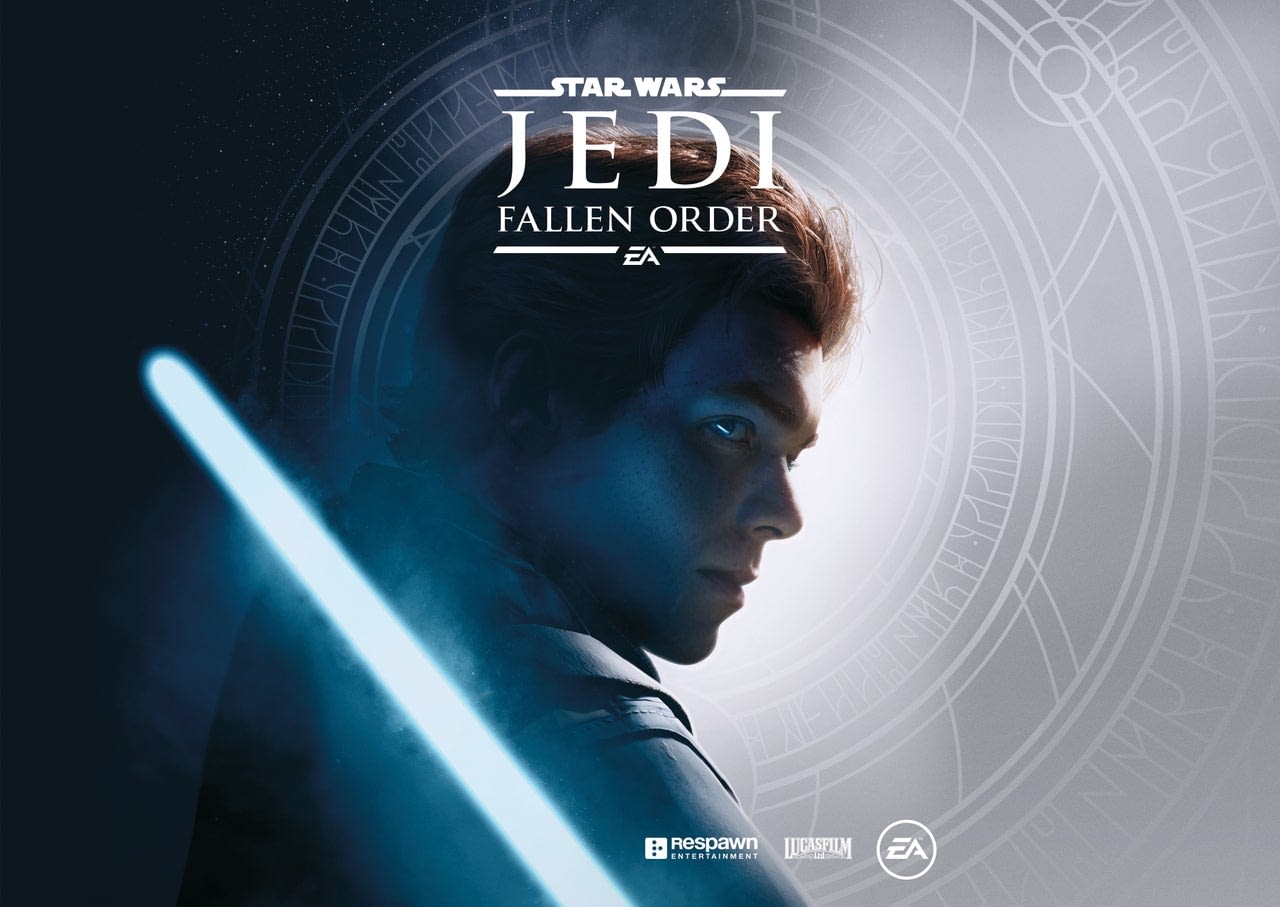 The new Star Wars game will be released on PlayStation 4, Xbox One and PC on Nov. 15, so we don't have to wait too terribly long!
Developers Stig Asmussen and Vince Zampella from EA were introduced, and will be unveiling 15 minutes of uncut game play footage. The game will take place after the events of Order 66 in Episode 3, and will follow a Jedi Padawan that survived the elimination of the Jedi order.
Game play starts on the Wookiee planet of Kashyyk, where Cal Kestis and his droid buddy BD-1 have arrived on their mission to rebuild the Jedi order.
First off, Saw Guerrera is back, and definitely voiced by Forest Whitaker! Hells yes!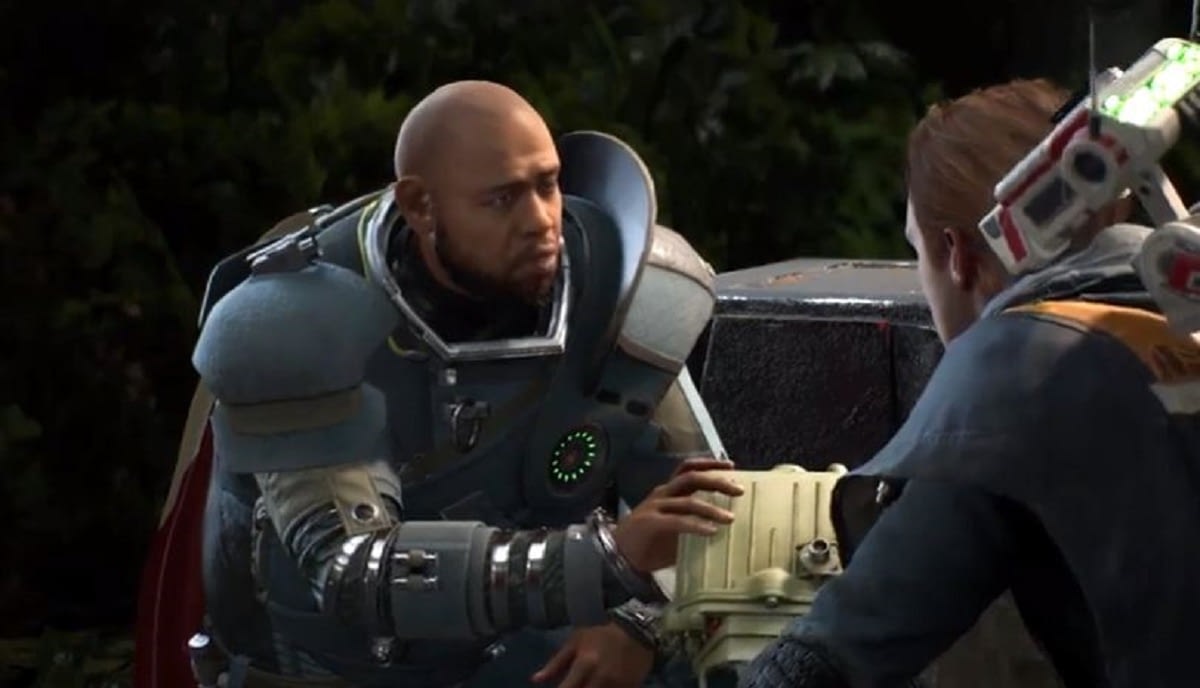 Cal and BD-1 make their way through a pretty good chunk of Kashyyk, working through squads of Scout troopers and Inquisitors on a quest to liberate Wookiee slaves.
Game play is super cinematic, with Cal able to use the Force to stop obstacles so that he can get through difficult terrain. For areas that are too small for Cal to get through, BD-1 can take the lead. (BD-1 is also voiced by legendary sound editor Ben Burtt)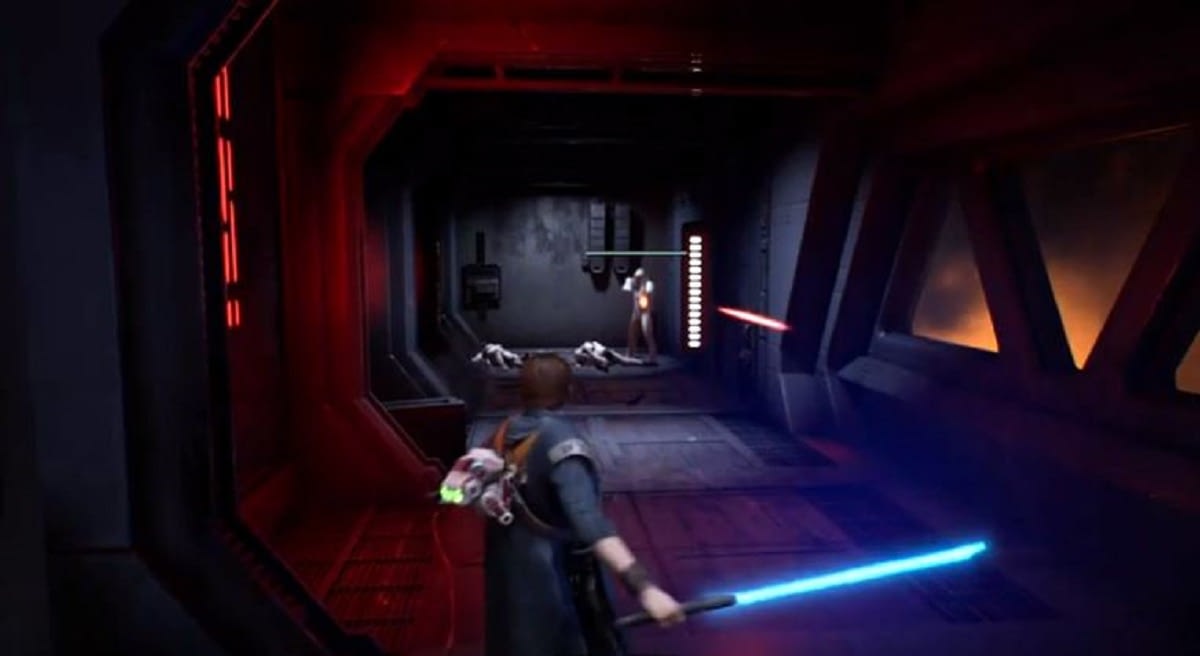 Quite a few of Cal's powers were shown off during the demo, but my favorite had to be a slowing power he has, where he slows down the action around him so he can make his attacks. The capture above shows one such attack, where he slows down a trooper before Force pulling him into melee!
Cal makes his way to the Wookiee detention center, where he's attacked by an Imperial Security droid, just like K2S0!
The EA crew says that the characters introduced in Star Wars Jedi: Fallen Order will exist outside of the game, and are canon characters to the overall Star Wars mythos.
Also, Cal will not have an option to go to the Dark Side of the Force, as he's pretty much aligned to the light side.
Here's the entire game play demo, just in case you missed it:
[embedded content]
Leigh George Kade is a writer, sculptor, and illustrator out of Salt Lake City, Utah. He has been a panelist on the Geekshow Podcast for over ten years, and is the Painter in Residence at Shiv Games.
(Last Updated June 8, 2019 12:11 pm )
Related Posts
None found