R. Kelly was taken back into custody in Cook County Wednesday just after he appeared at a child support hearing at Chicago's Daley Center.
The Cook County Sheriff's office confirmed Kelly in custody Wednesday afternoon and would be taken to the Cook County Jail. It remained unclear how long Kelly would be held or why he was taken into custody.
Meanwhile, in Detroit, another woman has come forward claiming Kelly had sex with her when she was just 13, NBC affiliate WDIV reports. Detroit police tell the station they are aware of the allegation.
Kelly's next court appearance on the child support matter is set for March 13. The amount he needs to pay is $161,633, according to the sheriff's office.
R. Kelly Back in Custody After Court Hearing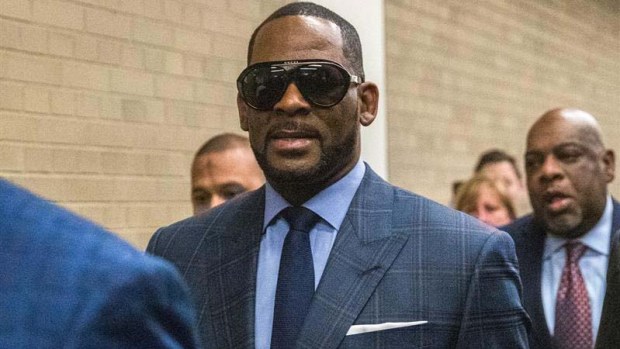 Kelly was seen being escorted out of court as lawyers continued to argue, according to reports from inside the courtroom.
The R&B singer who is out on bail in a criminal case accusing him of sexually abusing four women years ago, including three who were underage at the time, didn't appear to say anything as he walked past a throng of reporters into the courtroom on Wednesday.
David France, manager for Kelly's ex-wife Andrea Kelly, told the Chicago Sun-Times that the singer hadn't made a child support payment that was due by late Tuesday.
Kelly, who previously spent a weekend in jail, has pleaded not guilty to the 10 counts of aggravated sexual abuse that he faces. "CBS This Morning" broadcast part of an interview with Kelly earlier Wednesday in which he said the allegations against him are all lies.
"Hate me if you want to, love me if you want. But just use your common sense," he said. "How stupid would it be for me, with my crazy past and what I've been through — oh right now I just think I need to be a monster, and hold girls against their will, chain them up in my basement, and don't let them eat, and don't let them out."
Copyright Associated Press / NBC Chicago