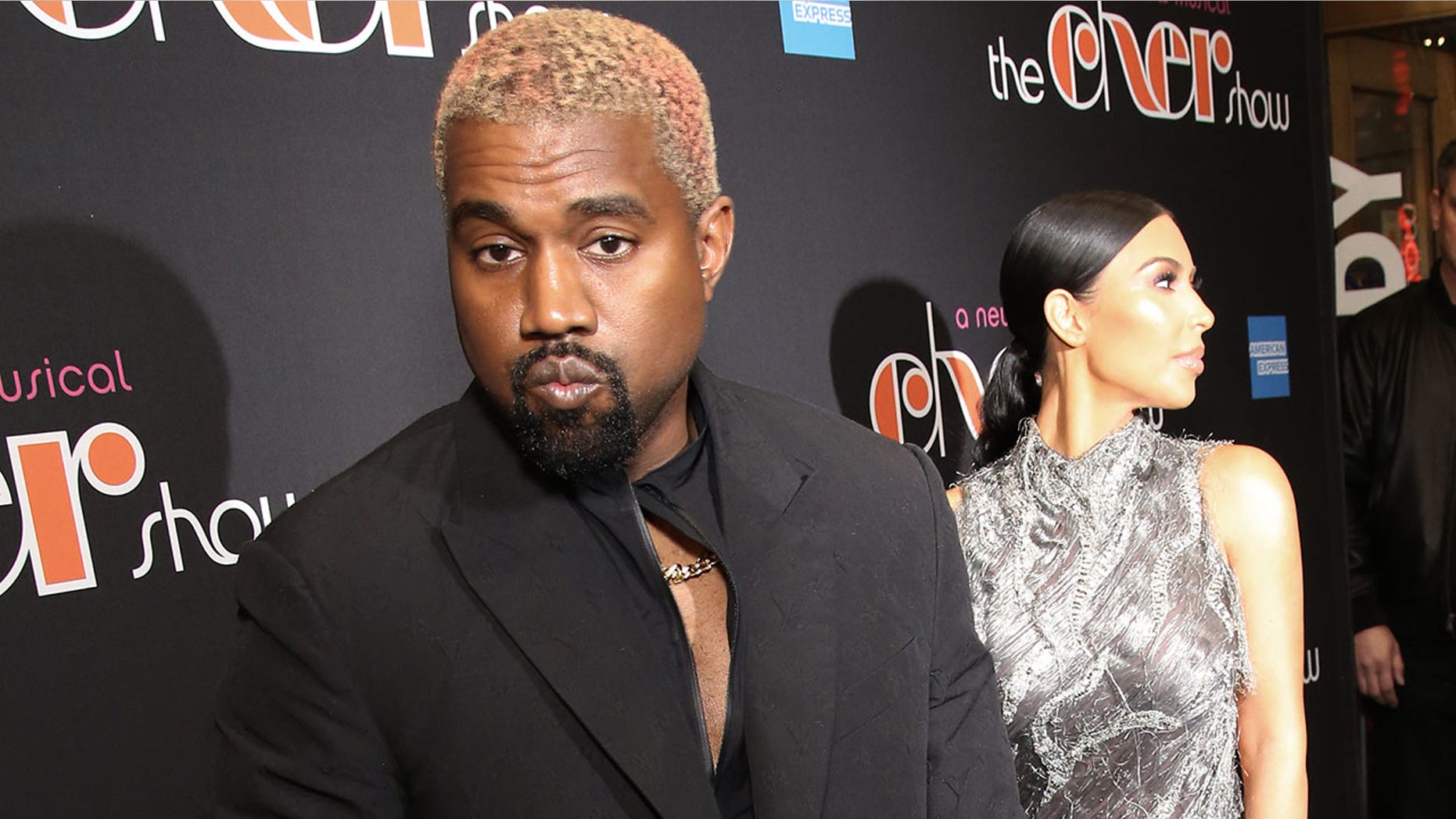 Kanye West and Kim Kardashian at "The Cher Show" Broadway opening night

Kanye West was busted texting during opening night of "The Cher Show" on Broadway — and was nothing but contrite when called out for it.
"Hey @kanyewest so cool that you're here at @TheCherShow! If you look up from your cell phone you'll see we're doing a show up here," cast member Jarrod Spector, who stars in the play as Sonny Bono, tweeted Monday. "It's opening night. Kind of a big deal for us. Thanks so much."
West, 41, who deleted his Twitter and Instagram accounts just last month, replied, "the dynamics of Cher and Sonny's relationship made Kim and I grab each other's hand and sing 'I got you babe.' please pardon my lack of etiquette. We have so much appreciation for the energy you guys put into making this master piece [sic]."
A source close to the rapper told TMZ that West wasn't texting, but that he loved the show so much that he was actually taking notes on his phone — and that he and wife Kim Kardashian were scheduled to leave during intermission, but pushed their flight back to stay until the end of the performance.
A rep for West did not immediately return a request for comment on his cell phone etiquette.
Kardashian, 38, is a longtime Cher fan and dressed up as the "If I Could Turn Back Time" singer for the cover of Harper's Bazaar Arabia in September 2017 and for Halloween the same year.
"She's always had the sickest style, I'm obsessed with her," Kardashian gushed to the magazine. "To think that she was wearing these sheer dresses in the '70s and just what people must have thought back then."
Cher, 72, loved Kardashian's costume, tweeting to the reality starlet, "@KimKardashian Woke To See You Are Me 4 You Look BEAUTIFUL Little Armenian Sister."
What's more, West's cellphone activity doesn't seem to have affected Cher's enjoyment of the performance.
She tweeted after the curtain call, "EVERY ONE IN CAST OF 'CHER SHOW' = AS GOOD AS IT GETS."