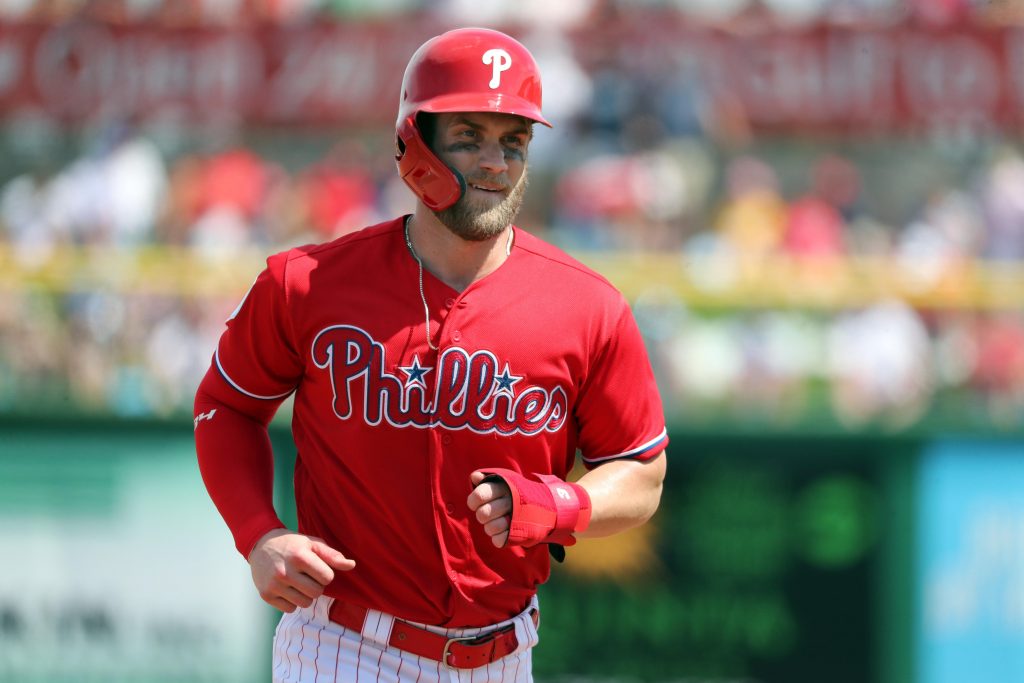 With each bump and bruise this time of year comes the potential for missed time during the regular season, perhaps especially so for those late signees getting delayed starts to their Spring Training. As Opening Day fast approaches, let's get the lowdown on a couple of injury reports from Florida…
Bryce Harper is day-to-day with ankle swelling, per ESPN's Jeff Passan (via Twitter). Harper was hit by a pinch in yesterday's Phillies game, though even by this morning the swelling had reduced. All tests came back negative, per Matt Breen of the Philadelphia Inquirer (via Twitter), while a number of reporters quote manager Gabe Kapler as projecting confidence in Bryce's ability to be ready by Opening Day. All in all, this appears to be much ado about nothing, but as is the case with any injury, it's worth tracking for aftereffect. Due to the late date of his signing, Harper has seen limited action in spring thus far, going 0-5 with three strikeouts, three walks, and a stolen base, though the focus here is obviously not yet on production. The Phillies season opens less than two weeks from today with their home opener against the Braves on Thursday, March 28th.
Tigers presumptive right fielder Nick Castellanos remains out of the lineup for the time being, per MLB.com's Jason Beck (via Twitter). Castellanos is likely to return to Grapefruit League play within a couple of days. He was seen taking batting practice in the cage today and at least provided cursory affirmation that tests on his bruised left hand revealed no significant damage, per Chris McCosky of the Detroit News (via Twitter). Castellanos has been bandied about often here at MLBTR this winter as a trade candidate, which appears likely to continue as there have been no extension talks between the right-handed slugger and the club.